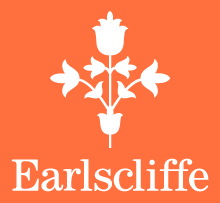 Junior School Overview
---
Earlscliffe is a specialist provider of residential English language and academic preparation programmes for international boys and girls aged 8 to 17.

Earlscliffe is based in Folkestone, in the county of Kent, 'The Garden of England', close to London and its airports. We are situated on the coast and on a clear day you can even see France!

Since 2002, Earlscliffe has been running courses for young people from all over the world to come together to learn English in England and gain a better understanding of each other's cultures.

School offers a choice of stimulating courses for teenagers from early July until mid August plus their traditional Easter course for 8-17 year olds in late March.
Course Options
Global English: 13-17yo, minimum level A2
Mini-MBA: 15-17yo, minimum level B2+
Uni-Prep: 16-17+, minimum level B2+
What is the main focus?
---
Its students regularly gain places at the very best universities. The most recent government (Ofsted) inspection in June 2017 judged all areas of the school to be 'outstanding'. In 2018, we were one of the five schools shortlisted for the 'ST Star Award — High School' category.
What the school offers
---
All accommodation, meals, lessons, sports, activities and events, excursions including admissions costs, Wi-Fi, weekly laundry service, travel insurance, airport transfers*, Earlscliffe water bottle and T-shirt are included in the package.
Facilities
---
Own resident and each of the boarding houses
Common rooms with sofas, TV, games, game consoles
Various sporting facilites such as pool, snooker, table tennis, air hockey
Tea & coffee facilities
WiFi
Accommodation
---
Earlscliffe does not use host families. All students live in own, supervised residences which are located within a few minutes' walk of both the main building and the School House classrooms. All our buildings were originally built between 1870 and 1910, with three being late Victorian in style and the other three Edwardian. All have recently been refurbished.

Girls and boys live in separate, supervised accommodation. Most rooms are spacious twin or triple rooms and all have en-suite WC and shower. A very small number of single rooms are available. All rooms have Wi-Fi. The accommodation is attractive: modern, light rooms within historic façades. Earlscliffe is an 'in-town' campus of buildings meaning that students can easily walk between classes, meals, accommodation and activities.

Meals are taken in the college dining room and prepared by our own chef and team. Meals are varied and often international, such as Chinese, Mexican or Indian, but not forgetting the occasional British fish and chips! Formal dinners every two weeks give our students a chance to dress up and enjoy a three-course meal by candlelight. Any special dietary needs can be catered for including vegetarian, non-dairy etc. Students are given packed meals on day trips.
Activities & Excursions
---
Earlscliffe offers day trips on Wednesdays and Sundays, half-day visits to Ashford Designer Outlet or Folkestone on Saturday afternoons, and evening bowling, laser tag or cinema trips. Earlscliffe is well-located, with London and the many cultural destinations in Kent and Sussex within comfortable travelling distance. All trips are supervised and students are given a pre-trip briefing.

Earlscliffe offers a balance of sports, cultural events, arts and crafts, fun games, walks and competitions, so there is something for everyone on the programme. Our staff organise and supervise all these activities after the day's lessons have finished.

Students play volleyball, basketball, badminton, billiards and table tennis on-site. Our supervised afternoon and evening activities include karaoke nights; football; softball; Earlscliffe's Got Talent; swimming; themed disco nights; tennis; rounders; 'Jeux sans Frontières' and quiz nights, to name but a few. Regular daytime and evening beach trips are a popular part of the week's activities.
How to Apply?
---
UK summer junior school placement service is provided by our sister company UK Study, you can apply by contacting us today.

For more information:
Email: summer@ukstudy.com
Call: +44(0)1273 72 55 77
Visit: www.ukstudy.com

APPLY NOW