British Guardianship has over 10 years experience in the international education industry and understands the needs and concerns of students and their parents. Upon contacting us you will be guided through the process by one of our specially trained staff members.
We can help you to find the perfect boarding school for your child. We have great contacts with over 200 of the best boarding schools in the UK and can guide you through the selection and application process.
It is very important that you select the right school to suit your child's needs and preferences. This is where you can take advantage of our expertise and experience of the British educational system through our guardianship programme.
We will take the responsibility to support the student in their care in any way that will help them get the best out their stay in a UK boarding school. Please be informed that British Guardianship Ltd. does not offer Private Fostering Service.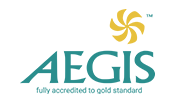 After Aegis inspection, this is what Aegis said about us:"
"British Guardianship is a relatively new Guardianship Organisation, which is fast developing a reputation for excellence. It offers the highest standards of personal care to each one of its international students and enjoys warm professional relationships with all of its homestays. It is working hard with a small group of schools who enjoy good relations with the organisation. Equally, overseas parents register extremely high levels of satisfaction with the Guardianship Organisation's personalised approach, confident that their child is well supported and nurtured."