Our educational partners are our driving force
British Guardianship has forged strategic and strong partnerships with leading UK educational partners, UK boarding schools, organisations, language schools, colleges and UK universities, to provide our future students and clients highest school standards, teaching quality, knowledge and expertise in educational sector.
Each of our educational partners has the highest quality, knowledge and expertise as we do. And we believe in the educational services they provide to support us in raising standards and making excellence a habit. British Guardianship will never stop looking for mutually beneficial relationships with companies active in educational sector.


Member of Study First Group Network
Study First Group is a professional International Education consultancy offering free and impartial advice and support to overseas students wishing to continue their studies outside of their home country.
In 2010 Study First Group was created to deal with the growing demand for other services like guardianship, sponsorship, university applications and counselling, student educational tours/excursions, group course bookings, group tours and immigration advice.
Study First Group is the global equivalent of the long established well known UK Study - Student Services and each year over 20,000 students have benefited from the services of UK Study. Students are awarded places at schools, colleges and universities throughout the UK. It is with this experience and growing International student demands that we are expanding these education opportunities for students through Study First Group.


British Uni Partnership
British universities are renowned worldwide for having excellent teaching standards and a qualification from a British university will greatly increase your employability potential and they are highly sought after.
With over 10 years' experience in the education industry, British Uni is ideally placed to help you realise your dreams. British Uni is a service which helps international students to choose, apply to and join undergraduate and postgraduate courses at a variety of universities in the United Kingdom.
Our team of dedicated educational consultants will guide you through the entire process from application to accepting your offer.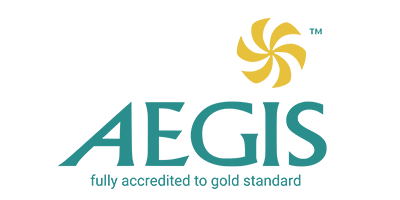 British Guardianship full AEGIS Accreditation
It is a key factor for us that you, as parents, trust us completely. You must be assured that we provide the highest standards in Guardianship services to your son/daughter whilst they are studying here in the UK.
For this reason, unlike many other guardianship organisations British Guardianship is accredited by, AEGIS (the Association for the Education and Guardianship of International Students) and a member accordingly. Being fully accredited by AEGIS means our practices have been thoroughly inspected and audited by this important organisation and we can therefore guarantee that we will act in your son/daughter best interest at all times.
After Aegis inspection, this is what Aegis said about us:
"British Guardianship is a relatively new Guardianship Organisation, which is fast developing a reputation for excellence. It offers the highest standards of personal care to each one of its international students and enjoys warm professional relationships with all of its homestays. It is working hard with a small group of schools who enjoy good relations with the organisation. Equally, overseas parents register extremely high levels of satisfaction with the Guardianship Organisation's personalised approach, confident that their child is well supported and nurtured."


Child Safe / Travel Safe International Gold Accreditation
British Guardianship main goal is to do our best in order to further improve our training in child protection. Therefore we work closely with TravelSafe International, which is the educational, training and consultancy arm of the international charity Child Safe International devoted to the welfare of international students studying abroad away from their parents.
In 2015, we were proud to be awarded Gold Partner status by Child-Safe International after a rigorous audit of our safeguarding and child protection standards. We are also proud to announce that we are the only guardianship organisation which has so far achieved Gold Partner status due to the improvements we have continued to make in our safeguarding standards.


UK Study Tours
UK Study Tours is one of the largest specialist student tours providers in the UK. Our extensive programme of student tours operates throughout the year, giving international students the opportunity to make the most of their stay in the UK and see the most popular places in Britain and Europe at an affordable price, in the company of our friendly and experienced tour guides.


Tier4Visa Partnership
Tier4Visa provides trustworthy and reliable UK student visa advise and support to international and European students aiming to study in the United Kingdom. On our partner website you can find up to date information about UK Student Visa, UK Child Student Visa, UK Short-Term Study Visa, UK Standard Visa and UK Graduate Visa.


UK Study Partnership
Since 1999 UK Study has given free and impartial advice to international students who want to learn English in the UK. UK Study will help you to choose the best Engllish course, Summer English Course, IELTS preparation, FCE English Courses for you from over 200 British Council accredited language schools and colleges in United Kingdom.