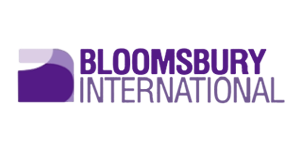 Junior School Overview
---
Bloomsbury International is a friendly, independent English language school in the centre of London offering excellent quality English summer language courses at affordable prices.

Their aim is to ensure that all students improve their English quickly, reach their learning goals and enjoy their time in London. You will be provided with a personal study plan, as well as individual attention and support throughout your English course to ensure that you progress rapidly and achieve your learning objectives.

Bloomsbury International has a truly international atmosphere with around 2,000 students from over 40 different countries choosing to study at Bloomsbury International every year. Whether you are looking to prepare for an English language exam, improve your career opportunities or just learn English for fun, you are sure to find the perfect course.

Their qualified and dedicated teachers work from a negotiated syllabus to design enjoyable, interactive lessons to suit the needs of young learners. This is a great opportunity to study what you and your classmates choose by practising English usage in every-day situations and focusing on British English vocabulary and pronunciation around your chosen topics.

At the end of the course, you will be given a certificate and a progress report so that you can see how much you have improved.
What is the main focus?
---
To improve communication skills in real life situations.
To practise speaking English with students of similar ages from all over the world.
To experience the lifestyle of a London family.
To provide a rich, cultural experience of London and British life through an exciting selection of trips and social activities.
To focus on your groups' specific needs and objectives (for example, academic purposes or English plus football, music or art).
Facilities
---
Olympic lounge
Multi faith room
Student Resource centre
Bloomsbury Café
Theatre Room
What the school offers
---
A secure and friendly environment for Young Learners to study
Mixed-nationality classes
Experienced and qualified teaching staff (all teaching staff have enhanced criminal record checks)
A variety of educational, fun and exciting activities
An extensive social programme
Welfare personnel and First Aid officers on site
A trained, friendly team of staff fluent in more than 15 languages
All courses are accredited by the British Council, Independent Schools Inspectorate and EAQUALS
Accommodation
---
Bloomsbury International can arrange comfortable and safe accommodation for you with their carefully selected host families who will welcome you into their homes in London.
Activities & Excursions:
---
Their exciting social programme includes a variety of educational trips and activities where you will experience the vibrant atmosphere of London. You will have a unique opportunity to combine studying with fun. Just imagine many summer festivals with live music in London parks!

Cultural activities include visits to: The British Museum, Harry Potter Tour, Madame Tussauds, The Tower of London, Buckingham Palace, The Houses of Parliament, Big Ben and London's Great Parks. Additional excursions across the UK can be planned for in advance and subject to availability (additional costs apply) very year. Whether you are looking to prepare for an English language exam, improve your career opportunities or just learn English for fun, you are sure to find the perfect course.
Welfare
---
Main aim is to provide a safe and secure environment for all our students and robust measures are taken to safeguard our younger learners. Bloomsbury International wants your experience at Bloomsbury International to be a very happy one and their professional team are dedicated to this goal.
How to Apply?
---
UK summer junior school placement service is provided by our sister company UK Study, you can apply by contacting us today.

For more information:
Email: summer@ukstudy.com
Call: +44(0)1273 72 55 77
Visit: www.ukstudy.com

APPLY NOW